An Illustrated Birthday Tale
Annual Report - May 06, 2018
The best stories have elements of unresolved danger in them. It looks like the villain will win the day and the hero will fail. You hold your breath, turn a few more pages, and then you exhale with relief when rescue comes. May 2017-May 2018 has been a page turner like that.
We couldn't help but begin our Annual Report with the good news that happened halfway through the story of this, our epic third year. Because of you, we… well, read for yourself.
"The knight had never yet faced a foe…
but now he was bound on a great adventure, sent by the Queen of the fairies to try his young strength
against a deadly enemy, a dragon grim and horrible."
– MARGARET HODGES in Saint George and the Dragon
Sealing your role as the hero of the Refuge story,
you helped us raise a grand total of
so we could rescue this corner lot in the center
of a center that Time Magazine has called,
"the most diverse square mile in the country."
Believe us when we say it was a bit dicey there for a while. But, in the end, we did it!
since we opened,
we've welcomed
another 80,000+ customers
our special brand of welcome as they've served from one of our red coffee trucks
We like to think Atlanta has been part of our training, but also that our refugee employees have done their part to train Atlanta in the beauty of welcome, too!
and we've had fun growing!
our catering experiences have included…
A solar eclipse part at Children's Hospital of Atlanta | Caffeinating volunteers as they packed hurricane relief boxes | Horsing round at HorseFest | Waking up the Creative Mornings folks at Woodruff Arts Center | Prepping educators in training at Ron Clark Academy | Showing up with coffee at Atlanta United for their holiday gift party and the launch of their new kit | Delivering coffee to the Fox 5 Morning News when their coffee brewer broke down | Serving at a coat drive with MailChimp
In fact, bound copies of our job training curriculum will be published soon!
our refugee-immigrant
payroll increased
by a whopping
That means we have put
a dent in the jobless rate here,
and we've prepared over
14 refugees from 9 countries
for better jobs in the future. We have
deepened our job training program to include
Define your life power place
Create a personal development plan
Develop and share your story
Becoming a competitive candidate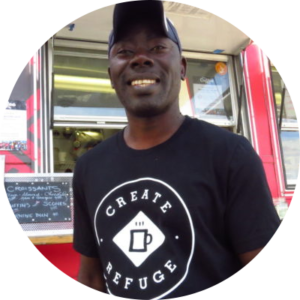 LEON SHOMBANA remains
our refuge garage manager.
A former teacher from the Democratic Republic of Congo, he has easily mastered chai-making class in partnership with Friends of Refugees.
We brought on Ahmad Alzoukani
as our director of catering.
He's the guy in the beret at a French-themed corporate event and wearing the super hero cape at CHOA (which is more appropriate than you know). Ahmad reports that our trucks have driven an estimated total of 22,920 miles since we started, just a few miles shy of Earth's circumference.
We like to think about our brand of welcome has circled the world in more ways than one!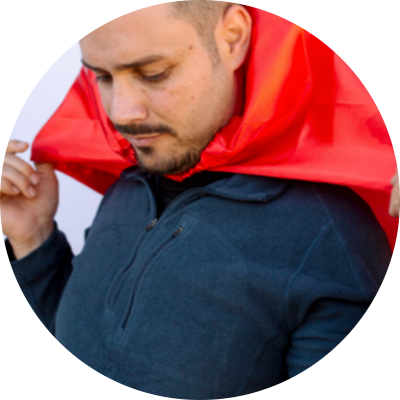 300 volunteers brought their gifts and muscle to 10 community-based events.
FYI: We hosted many more events; these represent the ones we took ownership of!
You attended those events in droves...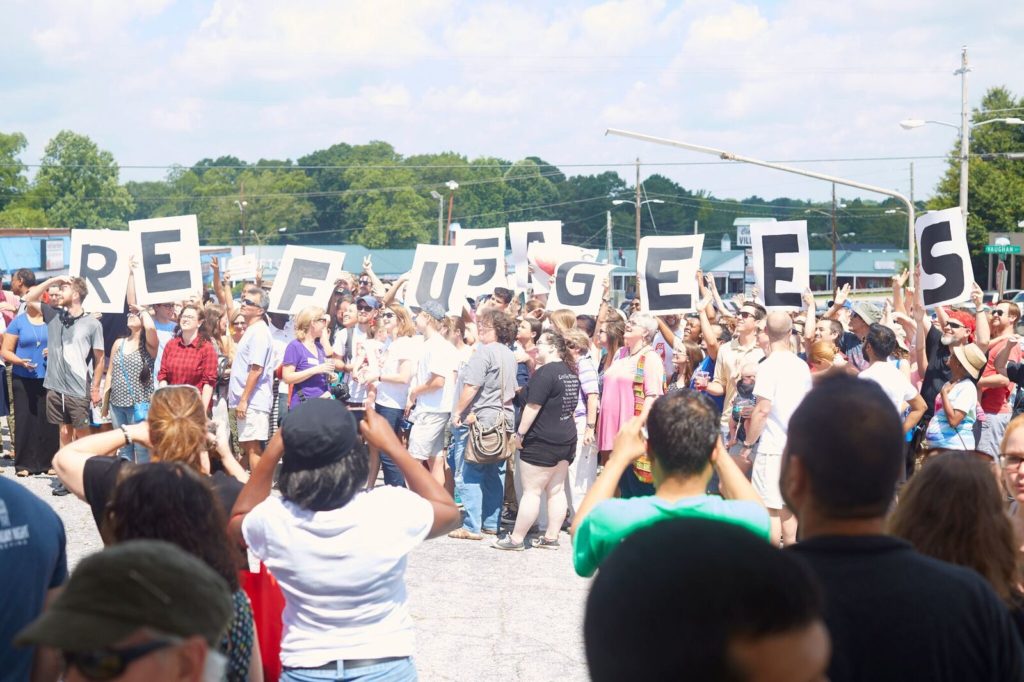 of you shopped at our Christmas market, feasted at Iftar Dinner with us, celebrated World Refugee Day with us and shopped and volunteered at Shop Refuge.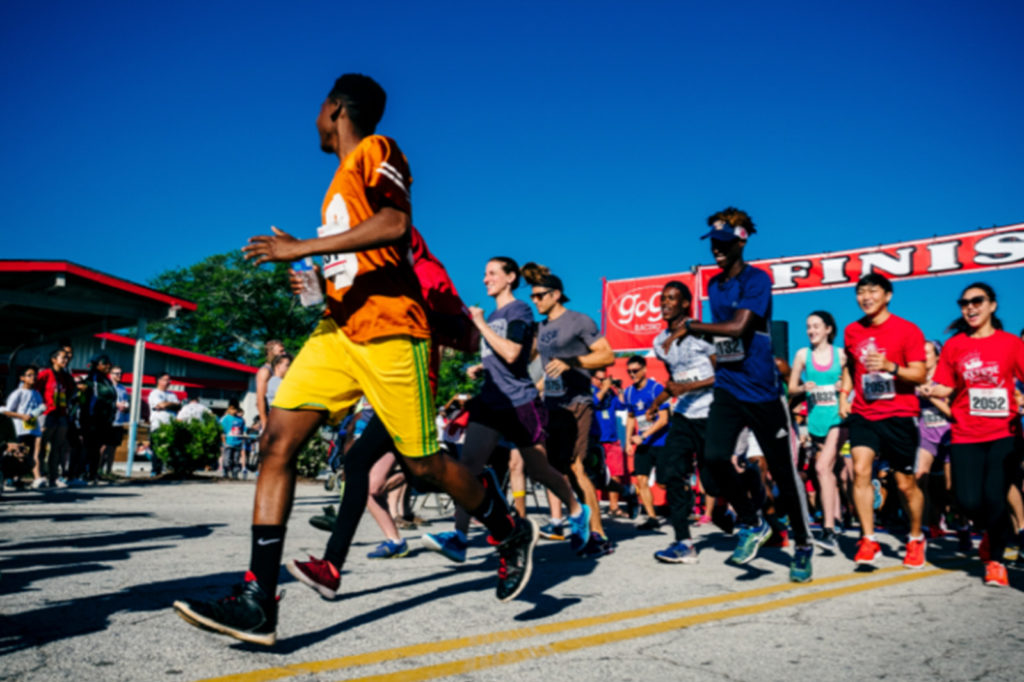 of you ran our refuge coffee run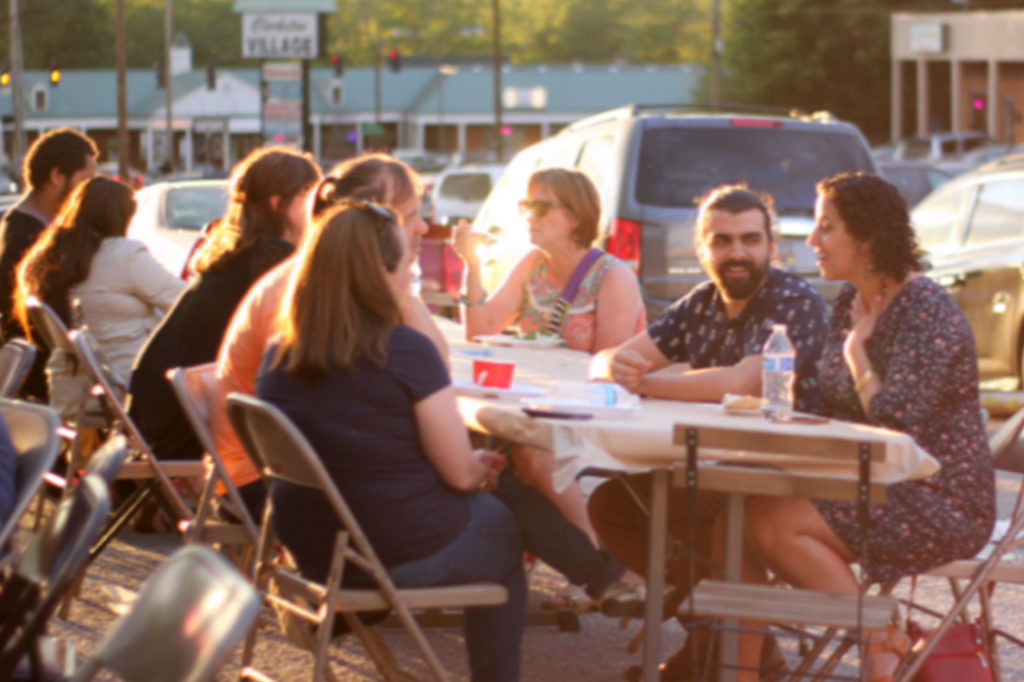 And then there were the smaller gatherings that remind us the coffee shop really is an extension of our living rooms at home.
It's the place we make connections and change our minds about people others tell us to fear or hate.
Maybe we don't fight dragons, but this year it sure felt like it. We fought for the flourishing of our community and won. With your help, we challenged financial instability and won. We fought for secure jobs and training for refugees… and won.