MAY 2022—MAY 2023 ANNUAL REPORT
Yep, this year's Annual Report has a four-letter preposition for a title. With is our favorite preposition, not just because it is used to indicate associations, togetherness, and connections between things and people.
Here at Refuge, we do the work of welcome with our refugee employees and trainees, not for them. Every accomplishment listed below is a triumph of with… not for. Our hope is that when you give, volunteer, hire us to cater your event, or drink your tea or coffee with us, you'll feel the power of with!
WE CONTINUE TO CREATE OPPORTUNITIES FOR BARISTA AND LEADERSHIP TRAINING.
13 people from 7 countries
Four quarterly coffee summits
WHERE WE DID TEAM BUILDING EXERCISES, HEARD FROM EXPERTS ABOUT HOSPITALITY AS A LIFE SKILL, DID TRAINING IN CUPPING, BARISTA SKILLS, AND MAKING SEASONAL DRINKS.
& PASSING THE REAL ESTATE EXAM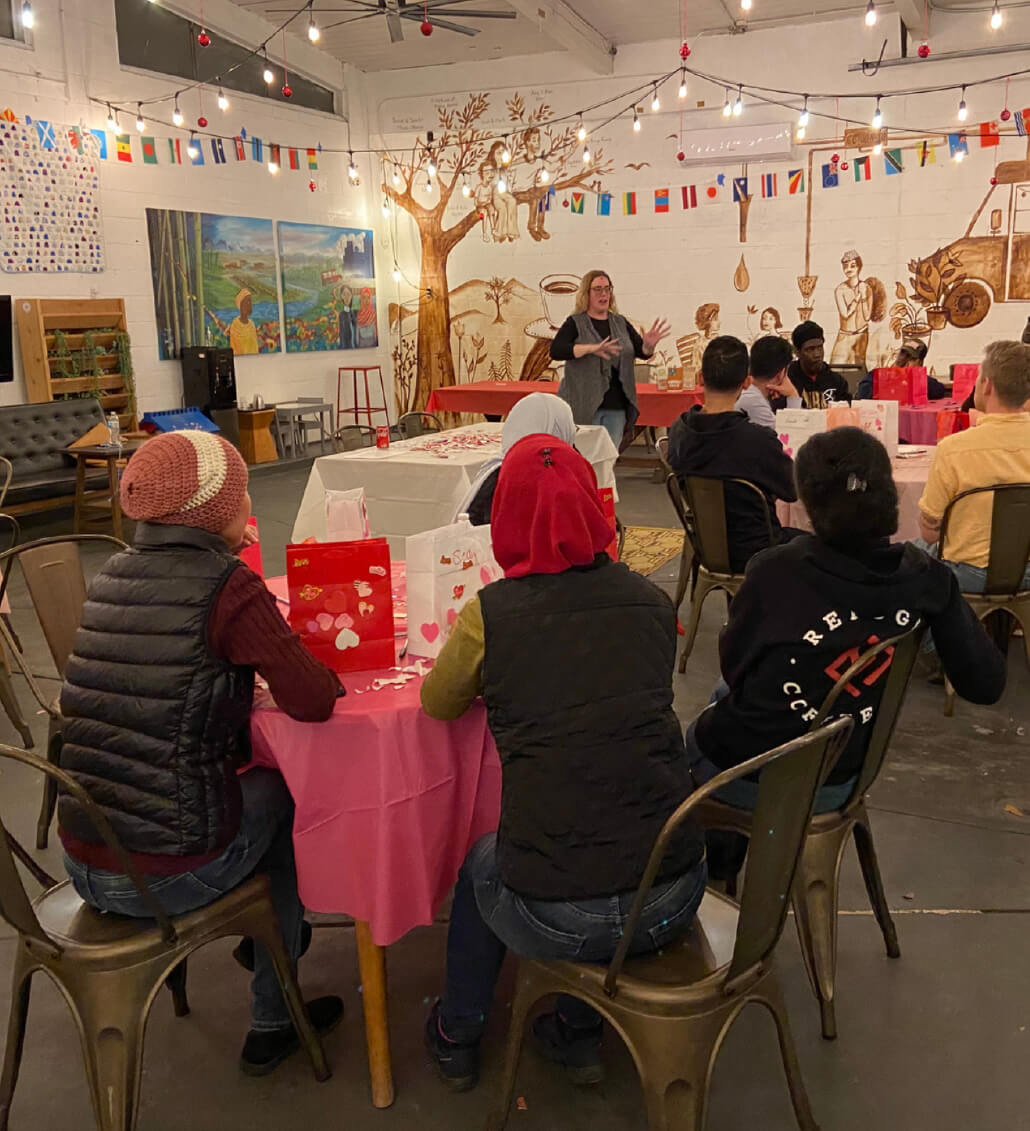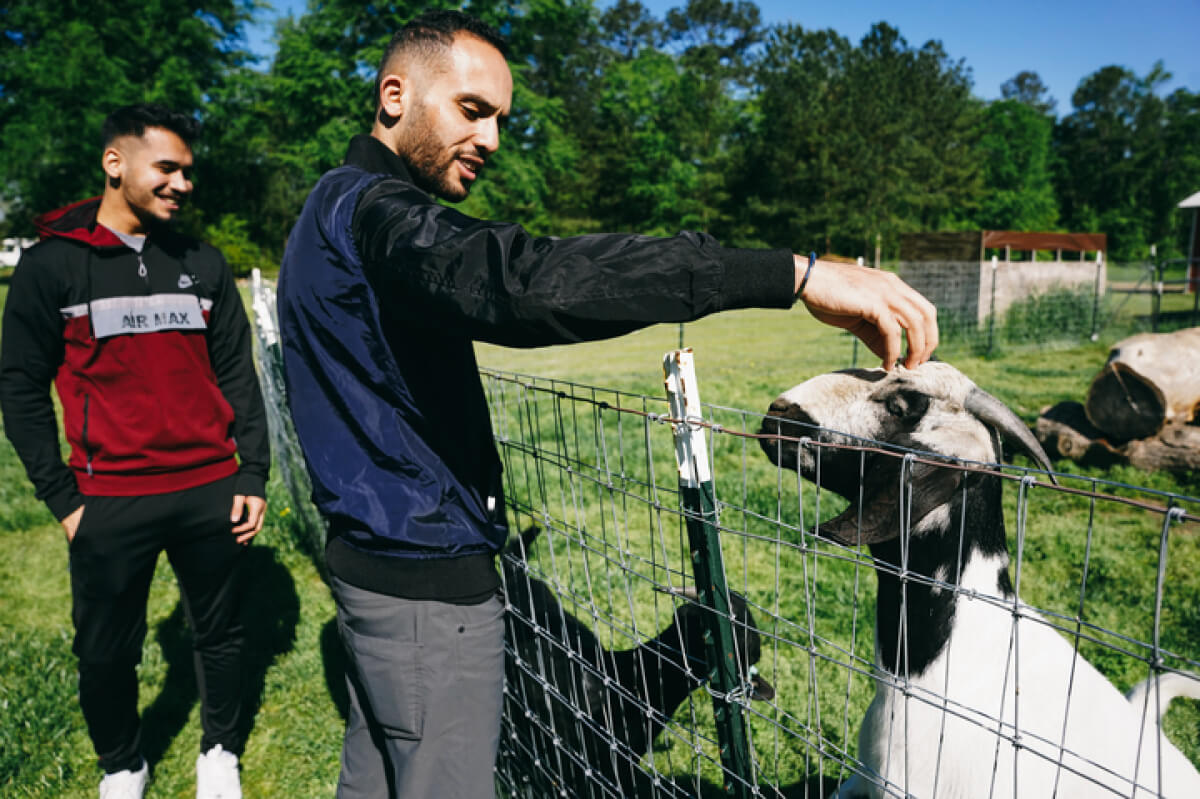 You opened our newsletters over
You liked and commented on our social media
WE'RE TELLING THE WORLD A MORE BEAUTIFUL REFUGEE STORY
We enjoyed visits from our Clarkston Mayor and Dekalb County Commissioner (often!), Senator Jon Ossoff, Representative Hank Johnson, Atlanta Mayor Andre Dickens, and United States Secretary of State Antony Blinken… and lots of other VIPs like you!
WE CATERED 200 EVENTS THIS YEAR! INCLUDING…
UNIVERSITIES | HOSPITALS | SCHOOLS | DELTA WORLD HEADQUARTERS CHICK FIL A CORPORATE OFFICE | FILM AND TV SETS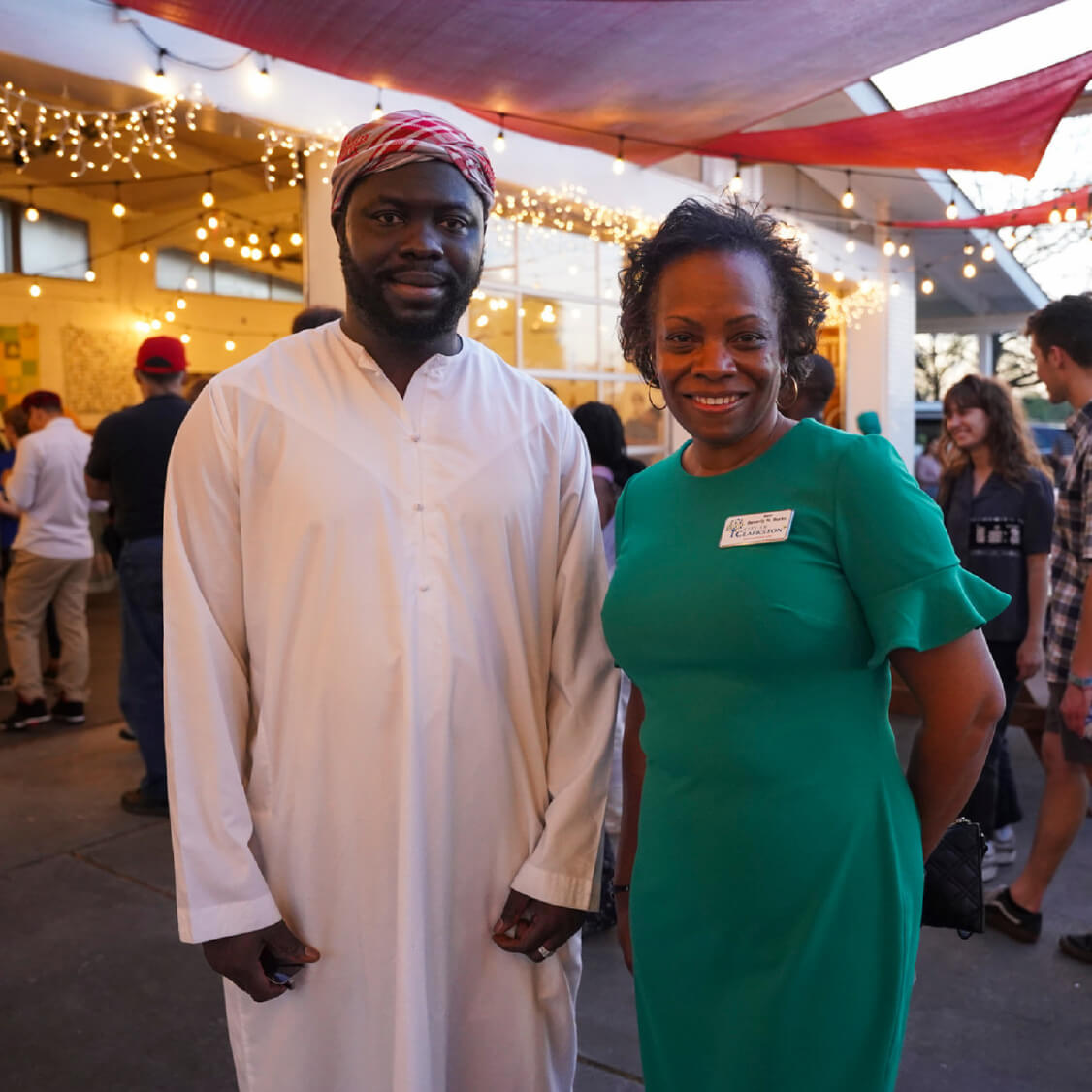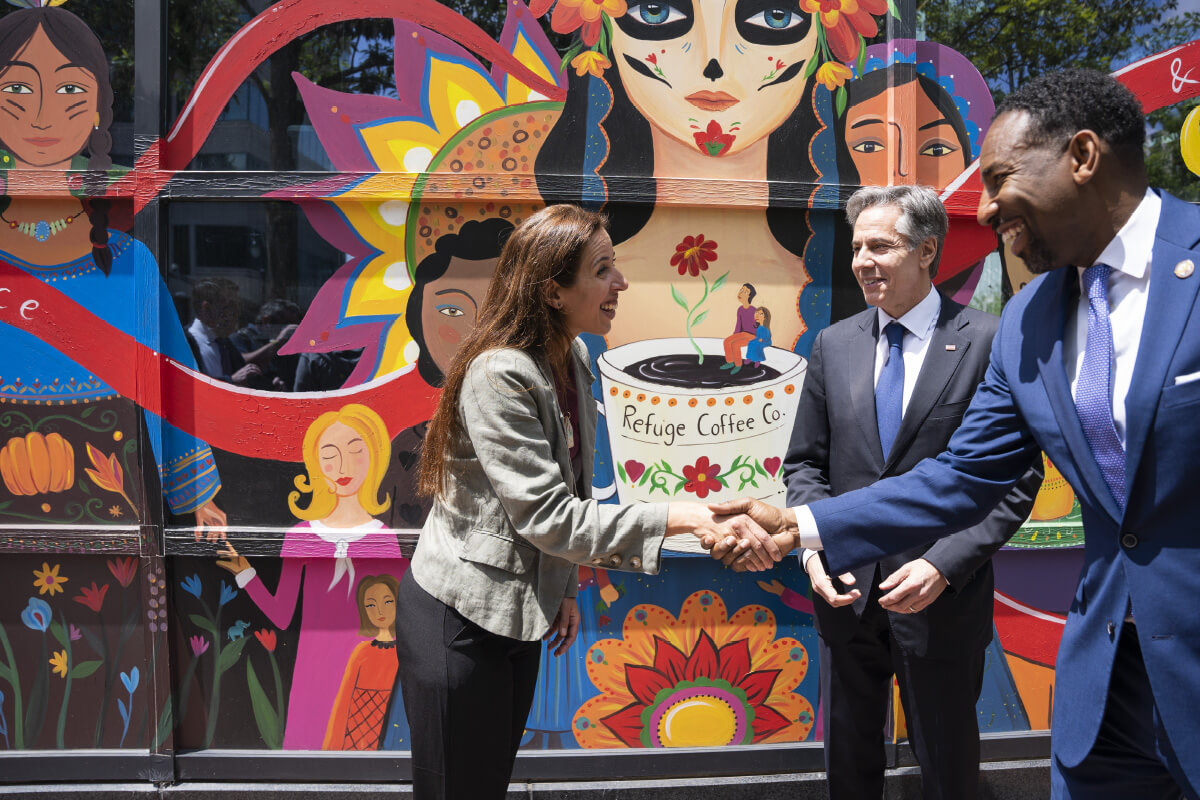 We partnered with the Woodruff Arts Center and Teresa Abboud for two murals that represent welcome and the beauty of unity.
The murals were visited by
and mural enthusiasts. We were featured in Cherry Bomb Magazine with
a digital following of 200k+
"IN CLARKSTON, WE HAVE CREATED A
COMFORTABLE PLACE FOR IMMIGRANTS
WHERE PEOPLE UNDERSTAND YOUR BACKGROUND."
Refuge Clarkston Manager
and former trainee
"I HAVE BEEN ABLE TO MEET PEOPLE FROM SO MANY WALKS OF LIFE,
I'VE SEEN HOW DIVERSE AMERICA IS,
AND I'VE LEARNED HOW TO INTEGRATE INTO SOCIETY HERE."
Customer Experience Coordinator and former trainee
"I ENJOY MEETING NEW PEOPLE,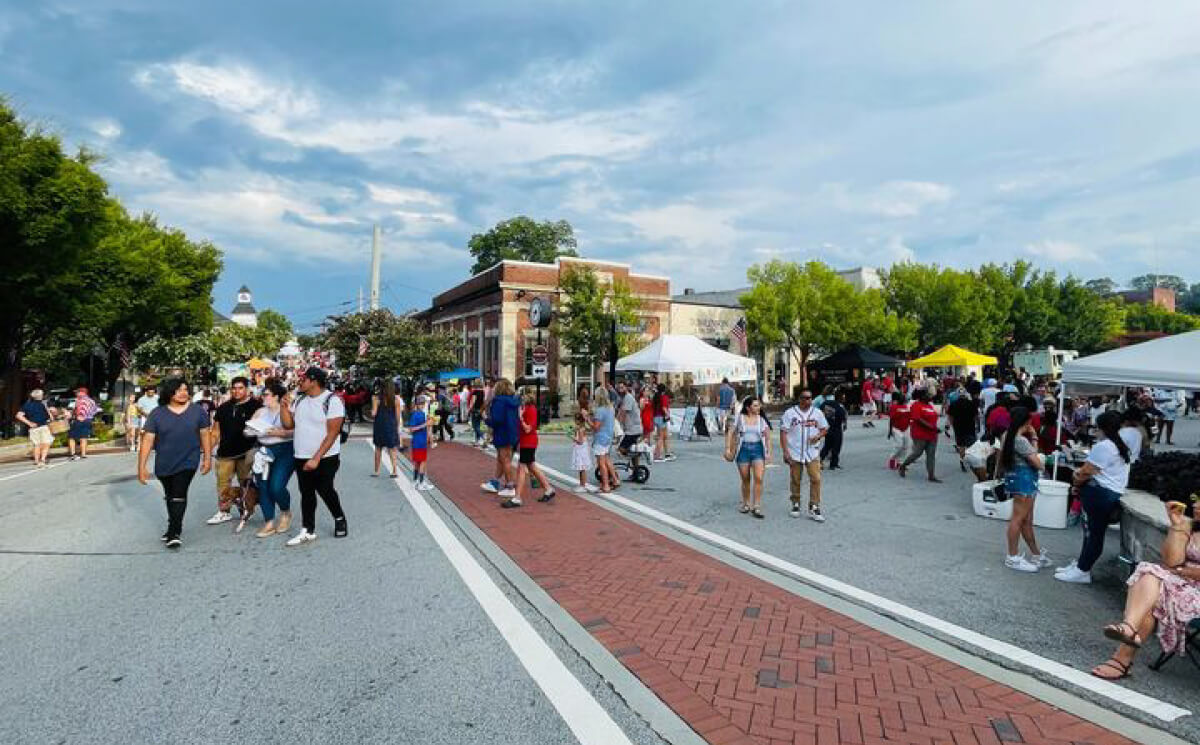 WE WORKED HARD TO MAKE OUR WORLD A MORE WELCOMING SPACE
150,000 CUPS OF COFFEE OR TEA
BETWEEN MAY 2022-MAY 2023. THAT'S OVER ONE MILLION SINCE WE STARTED!
15+ EVENTS, ENGAGING 260+ VOLUNTEERS, AND 9000+ ATTENDEES
FOR A DAY OF SERVICE TO BEAUTIFY OUR CLARKSTON SHOP AND PREPARE IT FOR THE HOLIDAY MARKET.
AND SERVED AT THE NEW AMERICAN CELEBRATION AT THE CAPITOL WITH
SPRING AND HOLIDAY MARKETS
AND MANY POP-UPS WHERE WE HIGHLIGHTED
150+ LOCAL AND REFUGEE VENDORS.
NOT LONG AFTER THE EARTHQUAKES IN TURKEY AND SYRIA. WE GRIEVED, GAVE, AND CELEBRATED TOGETHER.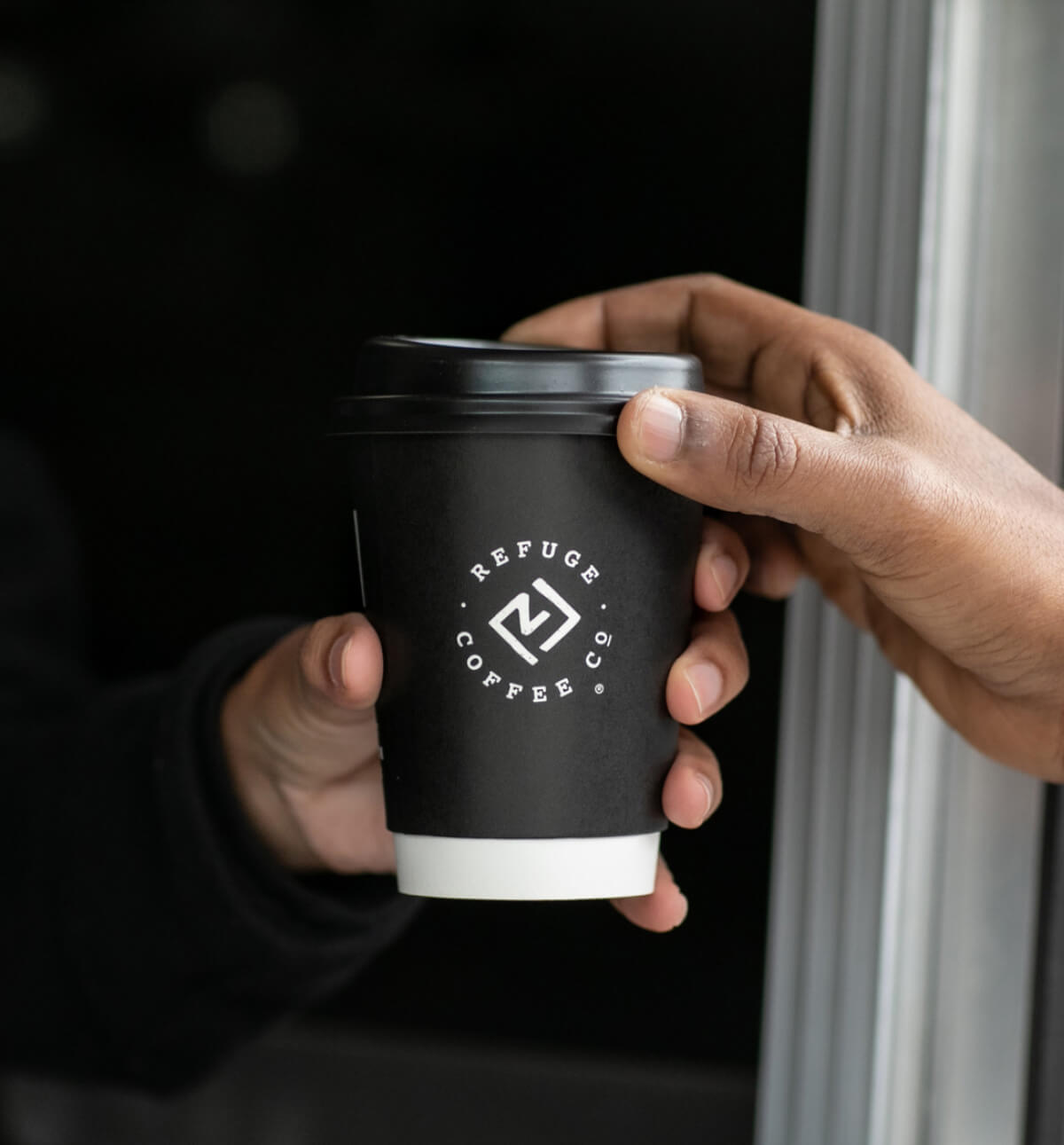 give to our mission of welcome
Learn more about corporate engagement.