We promise to leave our mark on everyone who experiences Refuge Coffee Co. by making you feel welcome. We will be friendly, reliable and consistent. You will not only experience quality and cleanliness, but we will uphold food service to the highest safety standards. Your experience with Refuge will always be agendaless, multicultural, simple and safe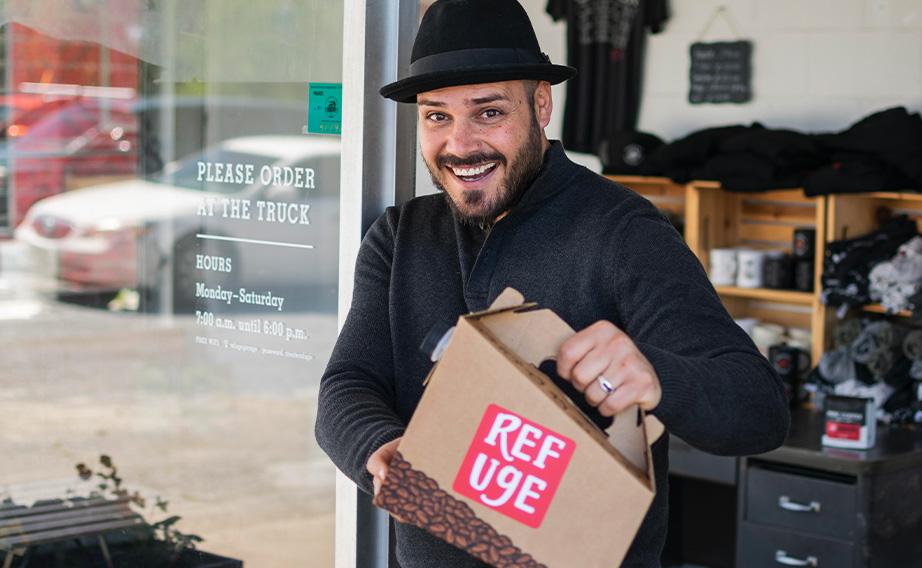 Role: General Manager
Origin: Damascus, Syria
Favorite Drink: Americano
Favorite Music: Dance Music
Favorite Movie: Real Steel
Favorite Refuge Moment: Staff Meetings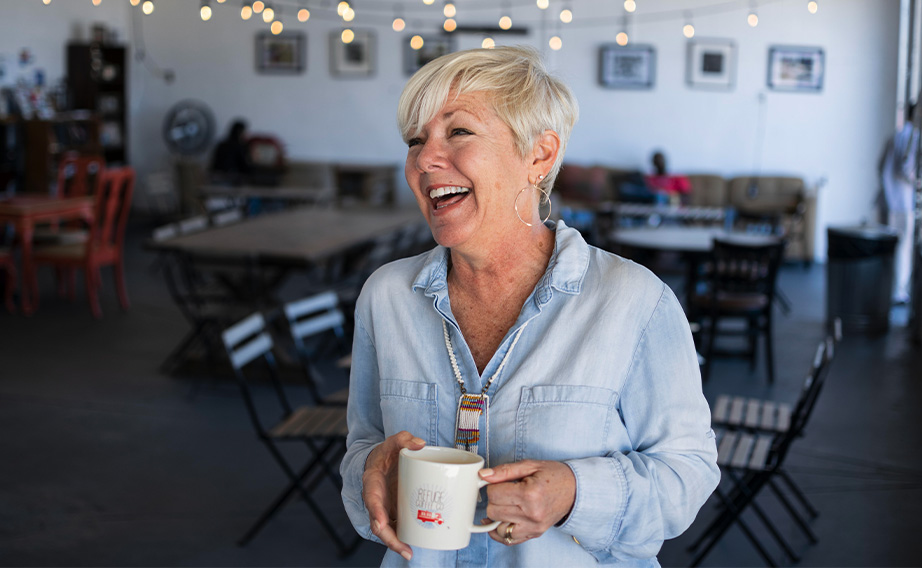 Role: Founder/CEO
Origin: St. Simons Island, Georgia
Favorite Drink: Cortado
Favorite Music: All types of music
Favorite Book: Anna Karenina
Favorite Refuge Moment: A trainee's first day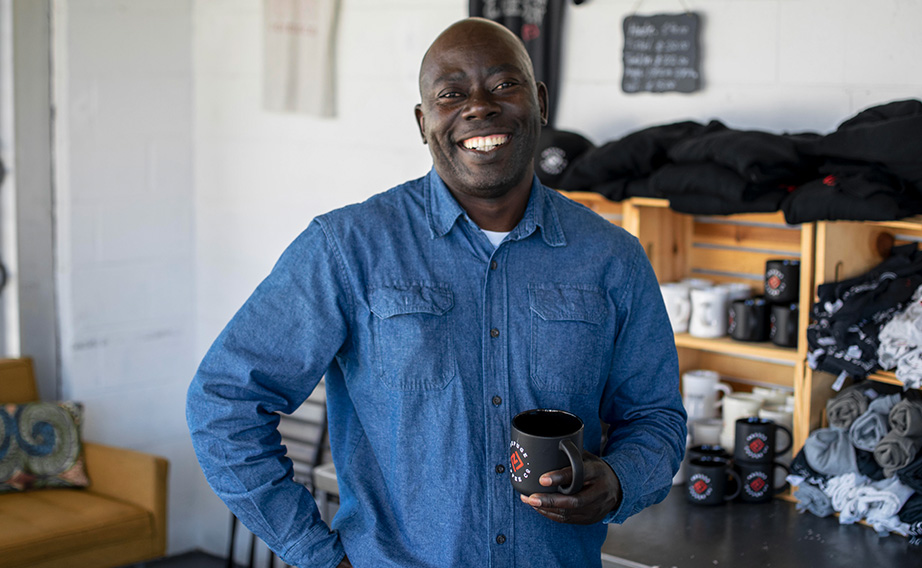 Role: Customer Experience Coordinator
Origin: Uvira/Luvungi, South Kivu Province,
Democratic Republic of Congo
Favorite Drink: Ginger Peach Tea
Favorite Music: Rumber Music
Favorite Refuge Moment: Meeting with the trainees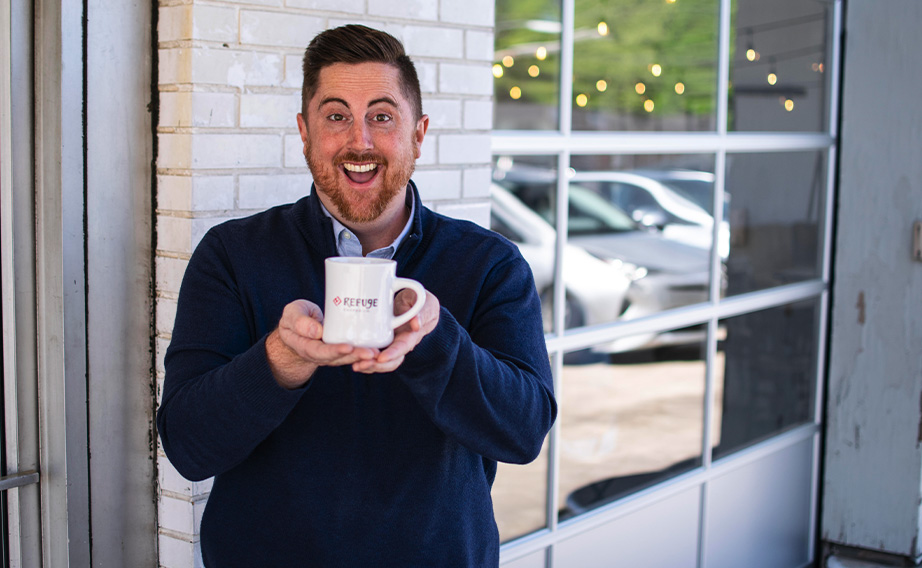 Role: President/COO
Origin: Goldsboro, North Carolina
Favorite Drink: Vanilla Latte
Favorite Music: Classic Rock
Favorite Movie: Rocky IV
Favorite Refuge Moment: A customer's first visit to our special corner of Clarkston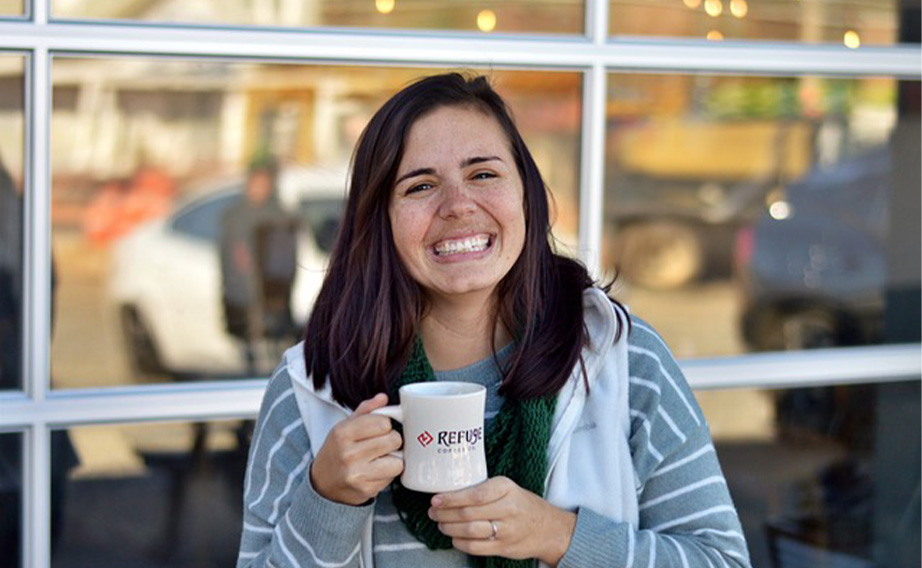 Role: People Development Coordinator
Origin: Albuquerque, New Mexico
Favorite Drink: Black Coffee or a Caramel Latte made by Danait
Favorite Music: Jack Johnson
Favorite Movie: Nacho Libre
Favorite Moment at Refuge so far: Friendsgiving in 2018 and the legendary deep fried turkey
Role: Training Supervisor
Origin: Damascus, Syria
Favorite Drink: Natural Juice
Favorite Music: All music
Favorite Movie: Historical Films
Favorite Refuge Moment: Iftar Dinner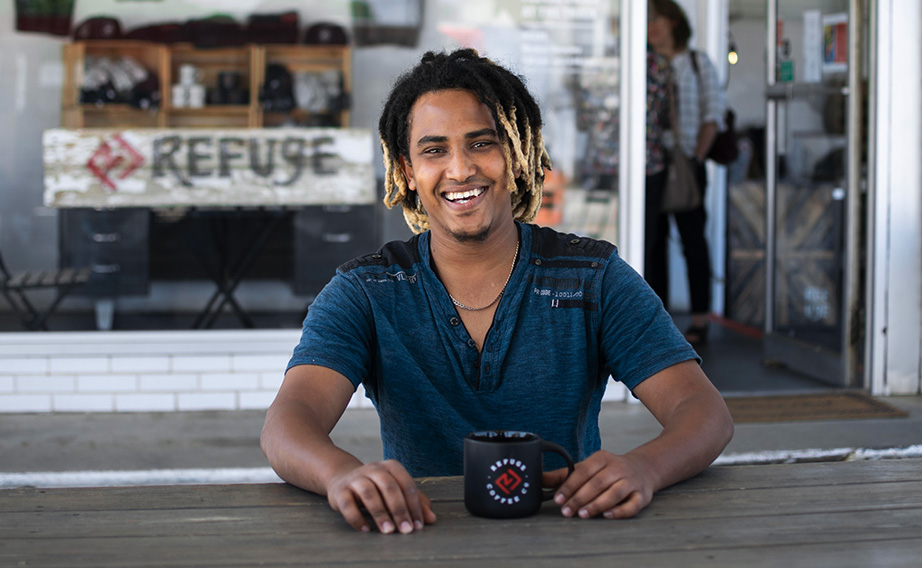 Role: Training Supervisor
Origin: Port Sudan, Sudan
Favorite Drink: Black Coffee
Favorite Music: Indian Music
Favorite Movie: Avatar
Favorite Refuge Moment: Job Training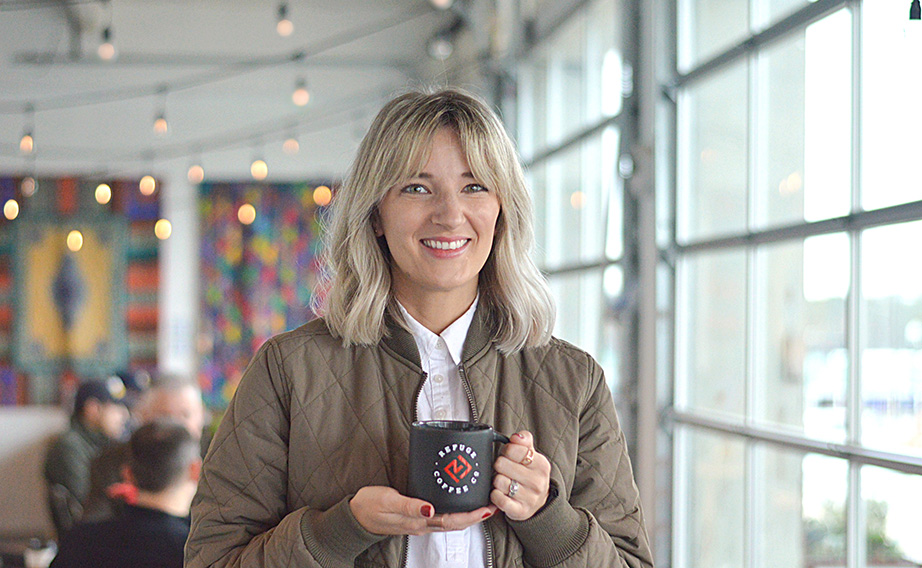 Role: Community Coordinator – Clarkston
Origin: Orlando, Florida
Favorite Drink: Cappuccino
Favorite Music: Leon Bridges
Favorite Movie: The Peanut Butter Falcon
Favorite Refuge Moment: Community Iftar Dinners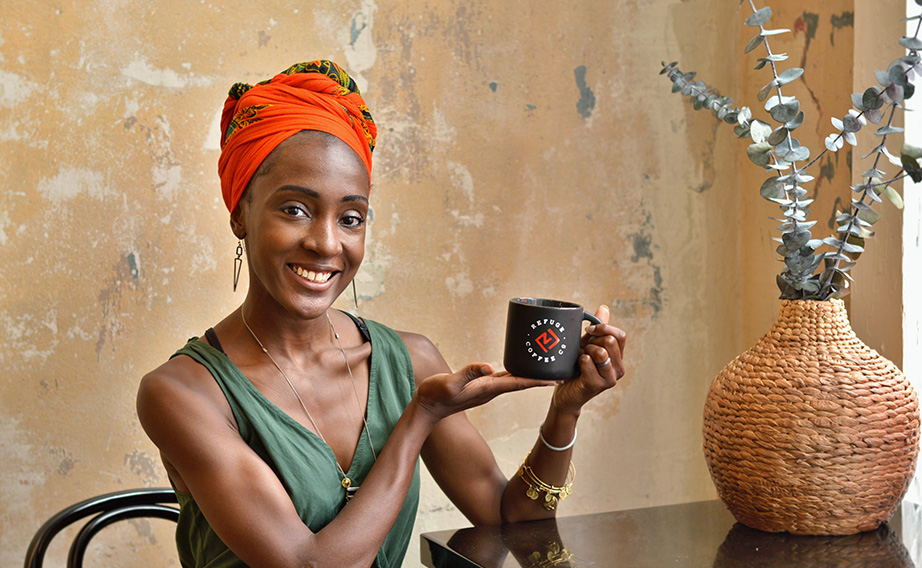 Rebekah Pleasant-Patterson
Role: Community Coordinator – Sweet Auburn
Origin: Born in Hayward California, raised in Atlanta, Ga
Favorite drink: Cha Cha tea remixed
Favorite Music: I love all types of music!
Favorite Movie: Chitty Chitty Bang Bang and Annie
Favorite Refuge Moment: When Refuge was 2 years old I was invited to join a marketing meeting without being part of Refuge Staff. I felt so welcomed!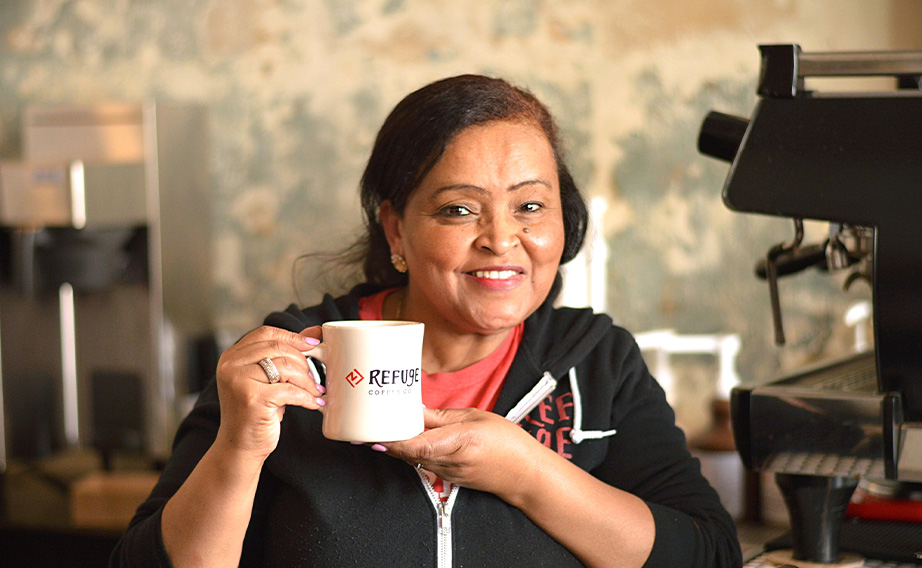 Role: Training Supervisor
Origin: Addis Ababa, Ethiopia
Favorite Drink: Black coffee
Favorite Music: Rainy Night In Georgia
Favorite Movie: The Sound of Music
Favorite Refuge Moment: Working on the truck with people from different backgrounds and cultures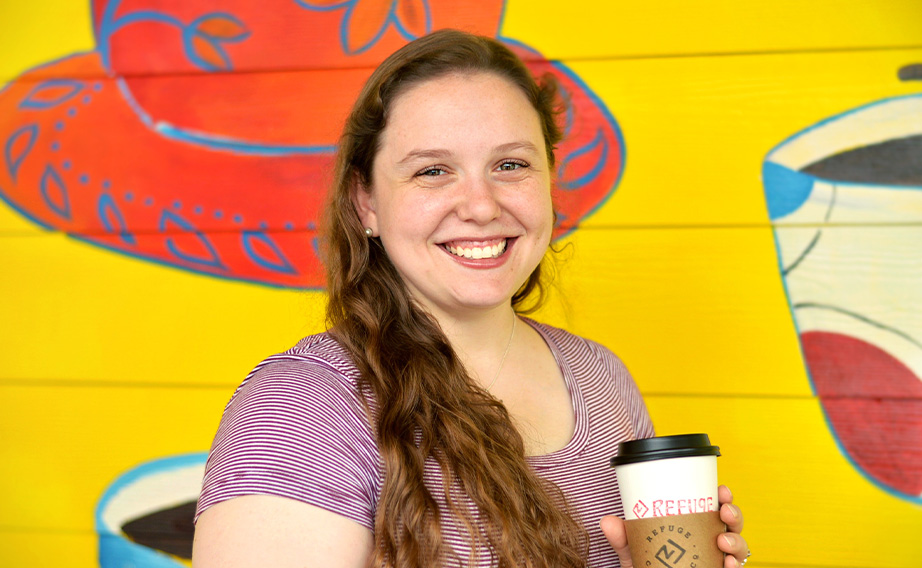 Role: Educational Specialist
Origin: Spotsylvania, VA
Favorite Drink: Latte
Favorite Music: Christmas music (but only in December, of course!)
Favorite Movie: While You Were Sleeping
Favorite Refuge Moment: Our wedding being the first wedding at Refuge (where we also met and where he proposed)!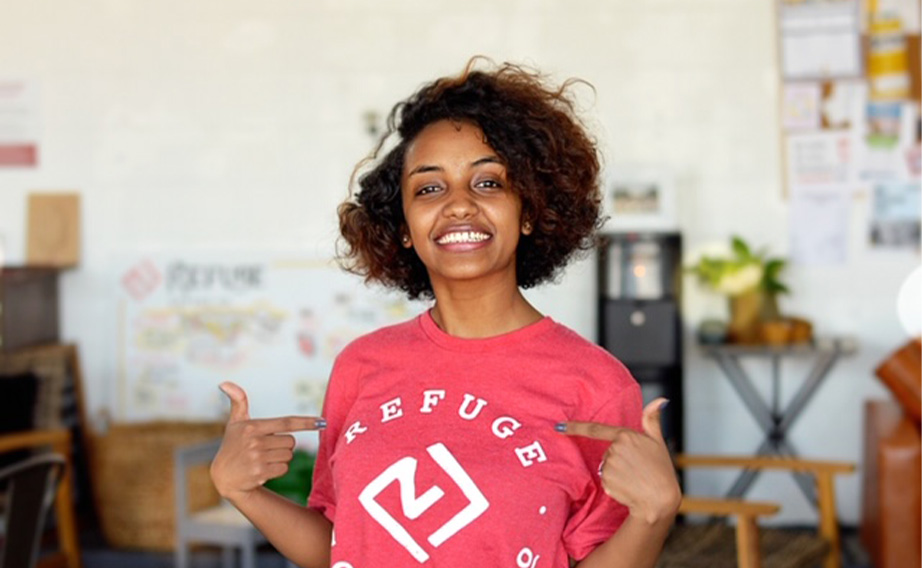 Role: Training Supervisor
Origin: Eritrea
Favorite Drink: Caramel latte
Favorite Music: Slow music
Favorite Movie: Persuade of Happiness
Favorite Refuge Moment: Job training