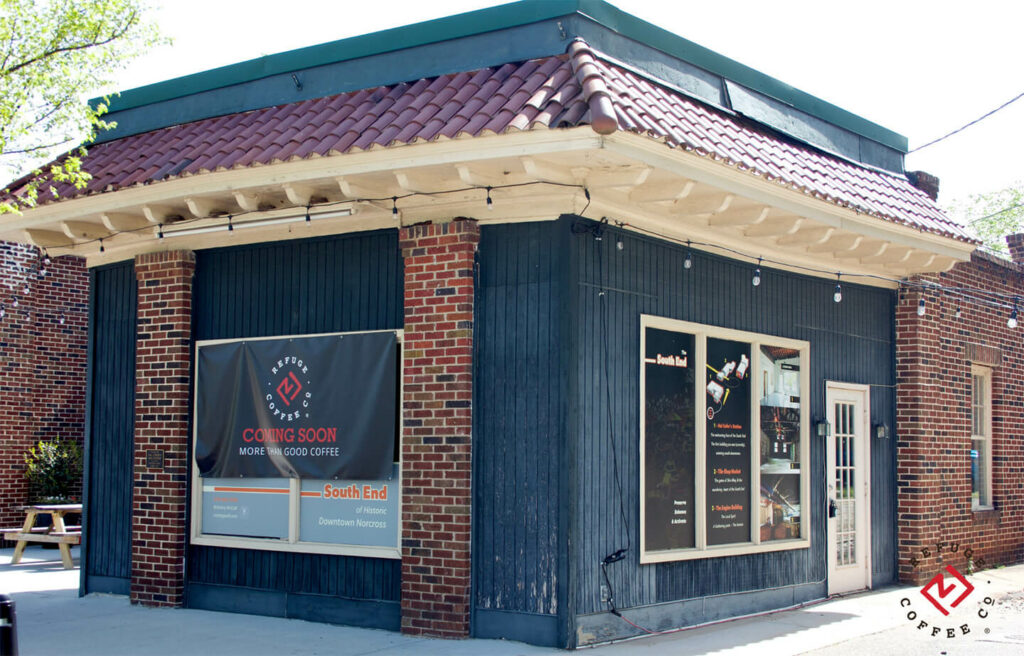 Downtown Norcross is soon to be home to the fourth Refuge Coffee Shop in Metro Atlanta. The nonprofit organization provides competitive wage jobs, mentorship, and job training for resettled refugees and other immigrants.
Refuge Coffee shops welcome people from greater Atlanta and beyond to discover the multi-textured beauty of the world. Founder and CEO, Kitti Murray, says "The idea is to not do this business of welcome for refugees, but to do it with local refugee and immigrant neighbors. Together, we work hard to create spaces of authentic refuge where everyone is heartily welcomed."
The vision of Refuge Coffee is, in two words, worldwide welcome. Based in Clarkston, Georgia, where more than half of the population are some of the most un-welcomed people in our world today — resettled refugees from over 45 countries — Refuge has tapped into the beauty and resilience of that community. With its proximity to Buford Highway and location in Gwinnett, the state's most diverse county and the 7th most diverse in the nation, Norcross shares this rich, multicultural makeup.
In addition to its home base in downtown Clarkston, Refuge Coffee has expanded to include locations in Midtown at the Woodruff Arts Center and in the Sweet Auburn neighborhood, and it provides catering services throughout the city.
"We think you'll agree that our barista trainees are some of the best purveyors of welcome on the planet. Our employment and training give them space to breathe in the present and to dream of the future, while giving them a chance to extend the message of welcome across the city," says Murray.
The new location will be a full-service shop located at 127 South Peachtree St, and expects to be open by late summer or early fall. It will be available for special events and will offer Refuge Coffee's variety of drinks for both coffee and non-coffee enthusiasts, as well as its soon-to-be-released house-roasted coffee beans. Every beverage or merchandise purchased helps Refuge Coffee create refuge for a resettled refugee or other immigrant and fulfill its vision of welcome. For more information about Refuge Coffee, catering, events and online ordering, visit refugecoffeeco.com.