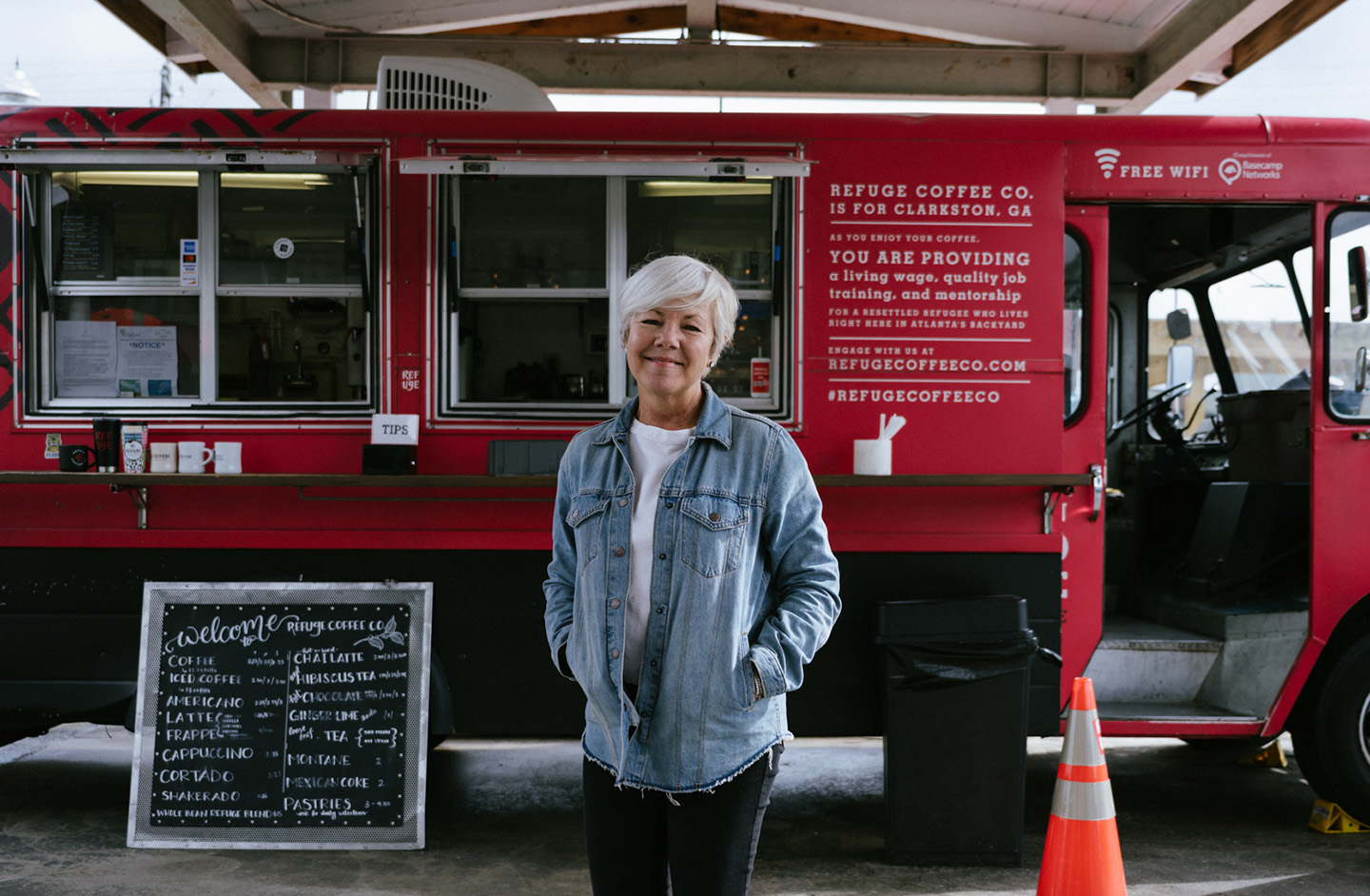 Here are five reasons why I—a fundraiser who really doesn't love asking people for money—have zero qualms asking you to become a regular donor to Refuge Coffee.
When you give a monthly gift to Refuge…
1. You give to people. To be specific, to…

Leon
Eleni
Ahmad
Mohammed
Malek
Amena
Andenet
Ali G
Ali M
Frey
Tha
Leela
Chantal
Somayyah
Janine
Nisar
Anam
Abrahaley
Ibsa
Bali
Edna
Danait
Kebrom
James
Hammad
Mohammed
Karees
Ayham
…and to the other refugees and immigrants who will one day join us on our opportunity-giving, job-training, welcome-making, community-building journey.
2. You express something deep and hidden in the soul of every human: the desire to be welcomed and to welcome.
3. You help us create literal spaces of welcome. Agenda-less, safe, welcoming places where all are welcomed. To be honest, I wondered at first if this part of our mission would "work" or make much difference. But it does and it has. At Refuge, I've witnessed simple hospitality become a mighty engine of mercy and justice.
4. You make a reliable investment in unreliable times. We consider our obligation to "pay back" your donation a sacred trust. Even if all you can give is $10 every month, your gift becomes our debt to you. We will turn your investment into wise, deep, effective action.
5. Your monthly donation makes your generosity forget-proof. I cannot tell you how many times I've been compelled to give and forgotten. My husband and I give to Refuge, but also to other organizations, and we consider monthly giving plans a strategic aid to our really bad memories!
So, would you join me in becoming a monthly donor to Refuge? And will you ask a few friends to give, too? You can become a monthly donor here – just choose the "monthly recurring donation" option. 
~ Kitti Murray, Founder of Refuge Coffee