Thanks to all of you who have already donated to our Tip Jar campaign, ordered a latte at our drive-thru in Clarkston or for pick-up at Sweet Auburn. Thanks for inviting our truck to your neighborhoods (appropriately socially-distant neighborhood meet-up pictured above!*). Even if you don't live near one of our coffee shops, we're working hard at making it even easier to support the Welcome mission of Refuge!
Here are 100% socially-distanced ways to stay connected with Refuge:
We are grateful to so many of you who asked us for this!
* If your home or office is within a 20-mile radius of Clarkston, we'll come to you! Just text "truck" to 678-613-4670 to set it up.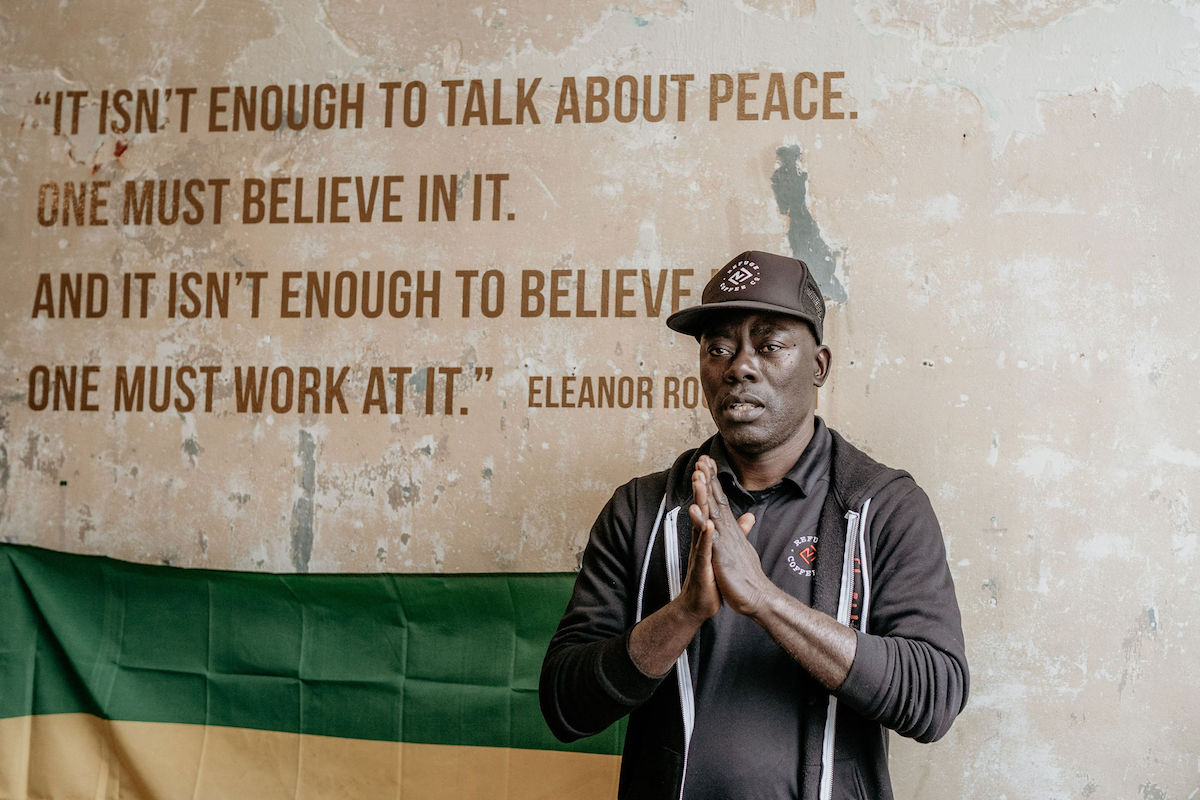 You know how much we love the wisdom of Eleanor Roosevelt… well, we just came across this classic quote of hers today, and it made us laugh:
"Do one thing every day that scares you."
Really, Eleanor, just one? How about 100? We remain committed to fearlessly forging new ways to drink "more than good coffee" with our trainees, staff, and communities. We're in this with you, and if our coffee, our chai, our smiles, our service, and the many stories of survival we are privileged to tell can push back the fear of uncertainty, we will press on. It is our honor to do so.
* Photo by Taryn Shultz