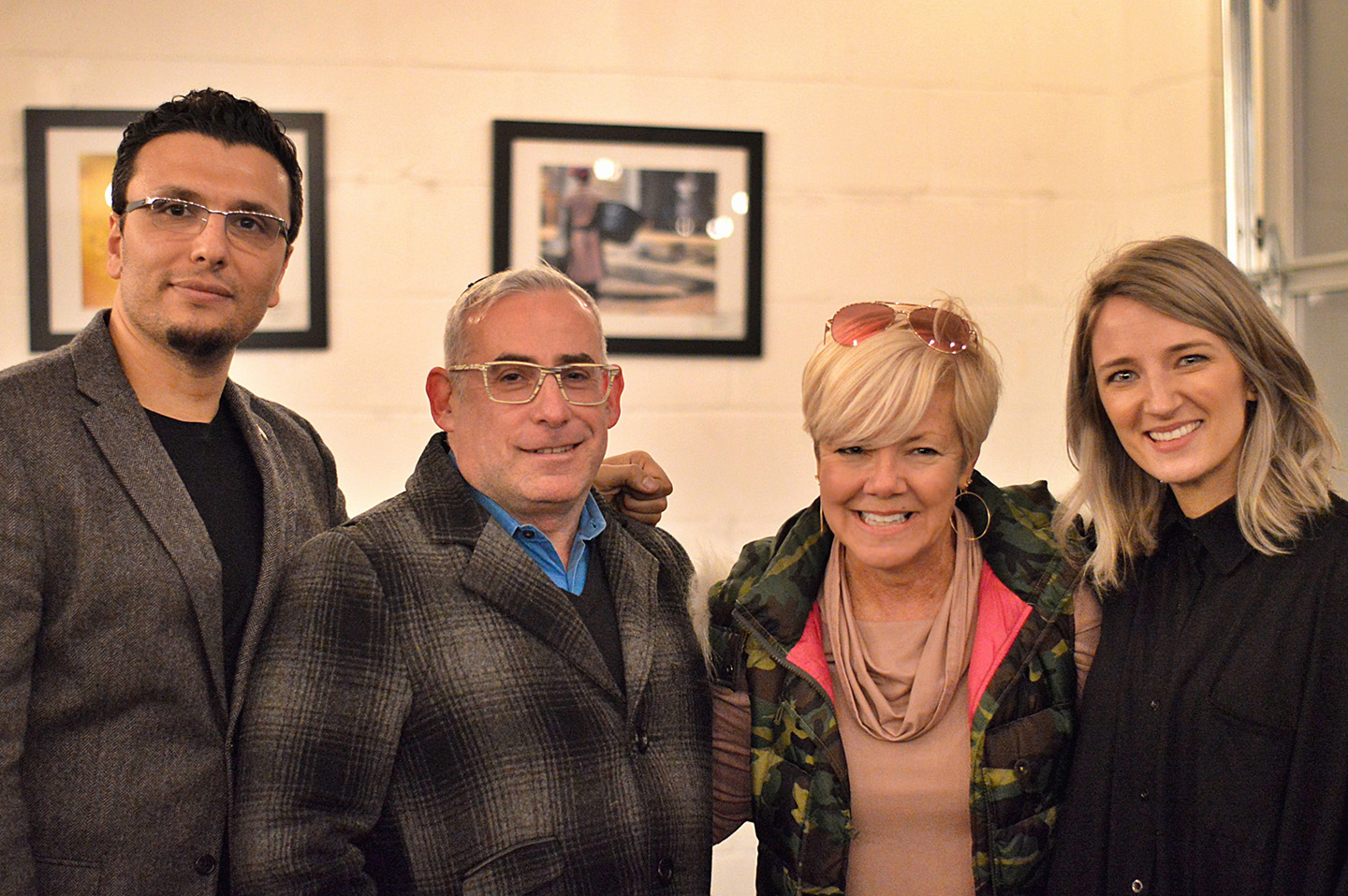 So, a Kurdish Muslim cardiologist and a white American Christian met for coffee… sounds kind of like the beginning of a joke, right? I met my friend, Heval Kelli just as Refuge was getting starting and he was finishing his cardiology fellowship at Emory.
Our most recent conversation started with Heval's post on Facebook last week:
Always pray and wish healing and recovery for the sick.
COVID-19 is a serious illness, especially in elderly people.
We wish the President and his family a speedy and full recovery.
"Is anyone among you sick? Let them call the elders of the church to pray over them and anoint them with oil in the name of the Lord. And the prayer offered in faith will make the sick person well; the Lord will raise them up. If they have sinned, they will be forgiven."
James 5:14-15
In 2018, when Michael Williams was on a campaign tour in his bid to become Governor of Georgia, he brought his gray "deportation" prison bus to Clarkston. Heval showed up with a gift of his mother's baklava.
Heval is also the friend who prodded me and our team at Refuge to host our first Iftar dinner and, much more recently, to help plan the city Black Lives Matter peaceful protest. Oh, that we all had friends who prod us toward acts of justice as Heval does me.
A few people took issue with Heval's call to pray for our president on Facebook. Most did not. We began a short conversation in the comments that continued in texts. Heval is studying to take the final part of his boards (pray for him!), but after he aces them, we plan to have a more public conversation. When that happens, we'll share with you.
Meanwhile, a few more snippets of our conversation on Facebook:
Me:
You have reminded me of the words I read this morning: "Church father Augustine Hippo wrote, 'The times are bad! The times are troublesome!' This is what humans say. But we are our times. Let us live well, and our times will be good. Such as we are, such are our times."
Heval:
"When Richard falls sick at the siege of Acre in 1192, Saladin not only sends his personal physician Maimonides over to treat him, he sends ice to help him fight the fevers and certain healing fruits. When Richard's horse is killed during battle, and the English king finds himself on foot facing the entire Muslim army, the Muslims let him walk by their entire phalanx without attacking. Later, Saladin sends him two fresh mounts so he will not be at a disadvantage," wrote Michael Hamilton Morgan in Lost History.
History can remind us to stay humble. If kings and sultans can follow a code of respect and humility then we can do too.
So, let's consider the decision before us. The one we are called upon to make more often than many of us ever dreamed we would:
Are humility and respect
Commodities so dear
We cannot spend them except
Between friends?
What about between enemies?
Sudanese and South Sudanese
Muslim and Christian
Republican and Democrats
Pro-Life and Pro-Choice?
Liberal and Conservative
Kings and Sultans?
Let us live well together,
Kitti